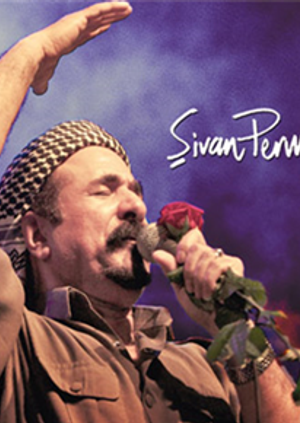 Şivan Perwer - Online Concert
26th Mar 2022 21:00 - 23:00
This is a live-stream event
Add to Calendar
2022-03-26 21:00:00
2022-03-26 23:00:00
Europe/Berlin
Şivan Perwer - Online Concert
Tüm dünya bir yıldır en çaresiz zamanlarını yaşıyor. Covid 19 virüsü ile birçok sorunla yüzleşmek zorunda kaldık.Böyle olumsuz bir süreçte müziğin evrenselliği ve iyileştirici özellikleri ile evlerinize konuk olmak istedim. Çünkü müzik en iyi moral kaynağıdır. Duyguların en güzel tercümanıdır. 13 Mart 2021 Avrupa saati ile 20:00'de sizleri online konserime davet ediyorum. https://www.kinayticket.com/events/28153/sivan-perwer-online-concert
Live virtual stream event
Buy Tickets
There are no tickets currently on sale for this event
If you'd like to be notified when more become available enter your email address below.
Event Details
Tüm dünya bir yıldır en çaresiz zamanlarını yaşıyor.
Covid 19 virüsü ile birçok sorunla yüzleşmek zorunda kaldık.
Böyle olumsuz bir süreçte müziğin evrenselliği ve iyileştirici özellikleri ile evlerinize konuk olmak istedim.
Çünkü müzik en iyi moral kaynağıdır.
Duyguların en güzel tercümanıdır.
13 Mart 2021 Avrupa saati ile 20:00'de sizleri online konserime davet ediyorum.
Media